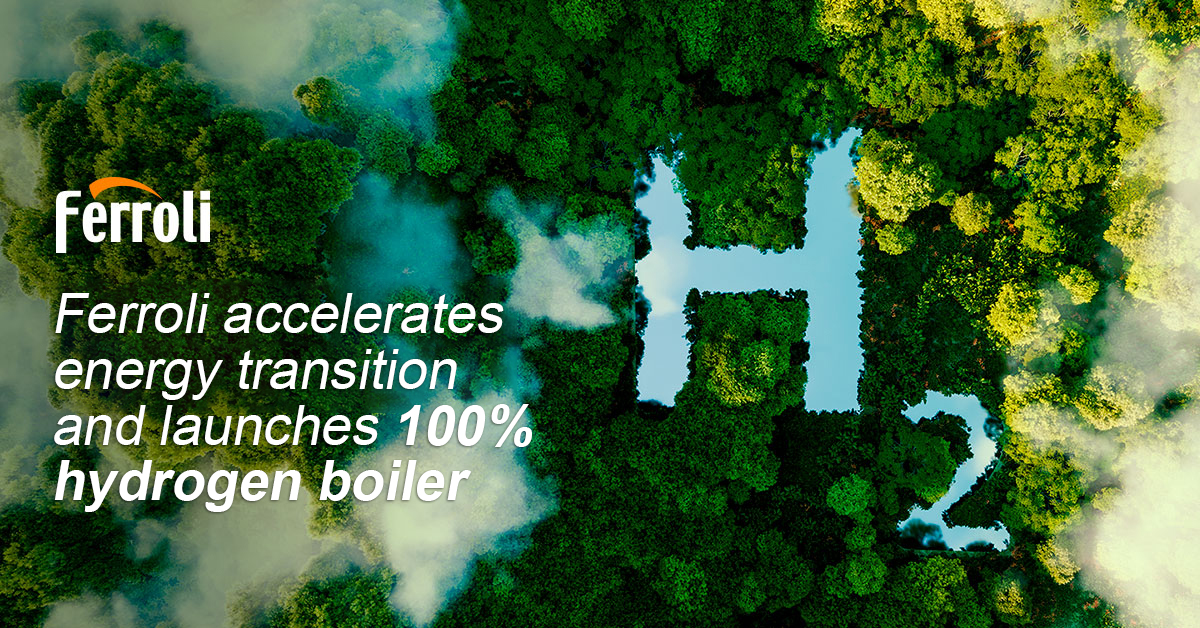 2023-3-31
Ferroli accelerates energy transition and launches 100% hydrogen boiler.
---
The activity of the Ferroli Research & Development department continues incessantly to respond to the new challenges of decarbonization.
Using advanced virtual modelling and prototyping techniques, it was possible for Ferroli to interpret the challenge of switching to hydrogen in a new way: this is how the design of a new "patent pending" combustion cell was born, for 100% hydrogen-powered wall-hung boilers, which will be part of the current range of Ferroli products in the various power variations, thus allowing the company to offer a family of 100% Ready Hydrogen boilers (our new generations of condensing boilers are already "Hydrogen PLUG-IN" for the distribution of hydrogen, exploiting mixtures of Natural Gas / Hydrogen in percentage up to 80% / 20%).
The design of the burner, optimized thanks to the modeling and know-how of the Research & Development department, allows to achieve the optimum of performance and combustion efficiency. The combination of this innovation combined with the self-cooling system, already patented, which does not require insulation, allows to guarantee a higher average product life and fewer maintenance errors.
Thanks to this design philosophy, Ferroli continues to make its contribution also to the circular economy, thinking about the repairability and lifespan of the product from its first conception. The commitment to reduce the environmental impact and direct emissions of condensing generators and hybrid systems has always been a priority for Ferroli.